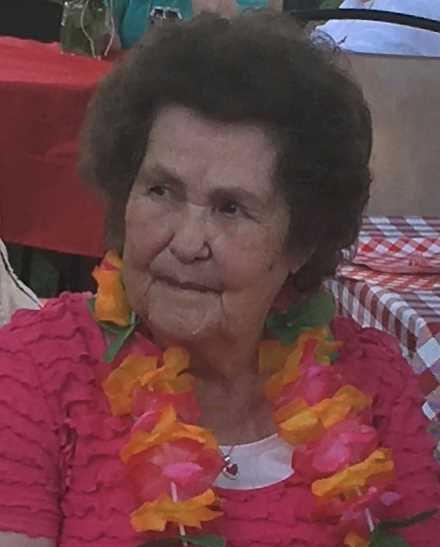 Funeral Services for Mrs. Ruth Vaughn Thrasher, 93, of Livingston, will be conducted at 10 a.m. today, Tuesday, August 13, 2019, from the chapel of Speck Funeral Home with Bro. James Allen Thrasher officiating. Burial will follow in Overton County Memorial Gardens.
Mrs. Thrasher passed from this life on Friday morning, August 9, 2019, from the comfort of her home in Livingston.
She was a member of the Bethlehem United Methodist Church. Ruth enjoyed reading, gardening, walking and traveling. She made beautiful works of art with her needle and thread, and loved her family dearly.
Born in Overton County, she was the daughter of the late Joe W. and Clementen McCormick Vaughn.
In addition to her parents, Ruth was preceded in death by her husband, Cecil Aaron Thrasher; three brothers, Harold Vaughn, Alvin Luther, and Donald Ward Vaughn; and a sister, Joanna Ferrill.
Survivors include a son, Earl W. Thrasher and wife Sharon of Cookeville; two daughters, Elaine Norrod and husband James of Livingston and Kathy Breeding and husband Jeff of Cookeville; seven grandchildren, Tamy Robb McEwen, Rebecca Thrasher, Jennifer Samples, April Cogburn, Jacob Norrod, Ross Breeding, and Erin Rose; two step-grandsons, Scott and Jarred Norrod; 15 great-grandchildren; 4 great-great-grandchildren; a brother, Edward Houston Vaughn; and a sister, Euretha Williams.
Pallbearers will be Patrick Letner, Matthew Stockton, Ross Breeding, McKinzie Rose, Tyler Fletcher, and Jacob Norrod.
Special care provided by Speck Funeral Home. (C)