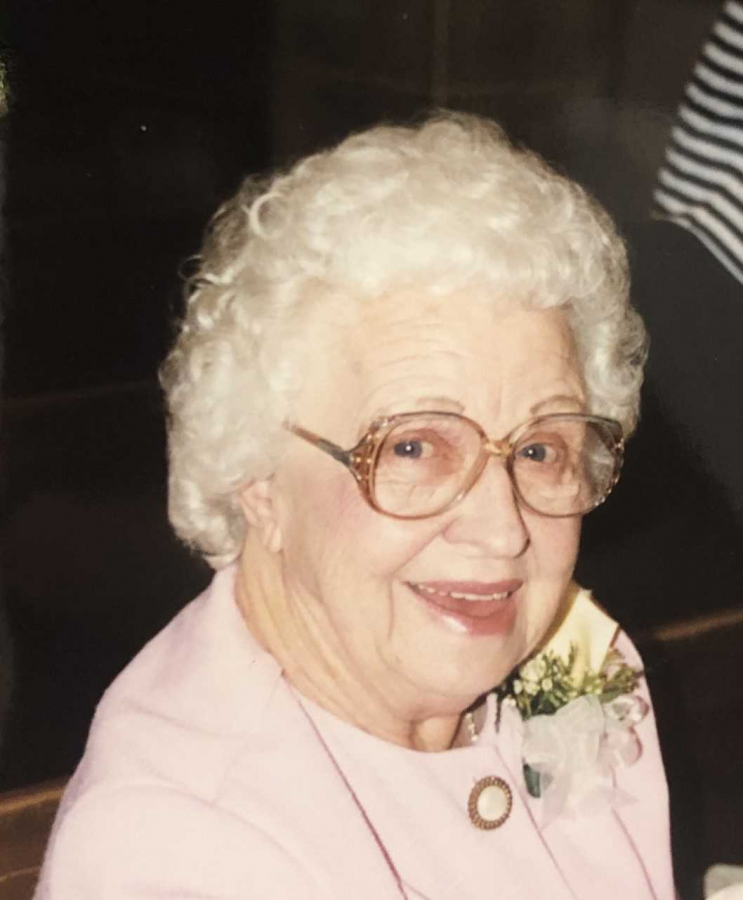 Funeral services for Mrs. Clarice Louise Smith Stover, 94, of the Ozone Community were held at 1 p.m., Thursday, August 1, 2019 from the chapel of Livingston Funeral Home with Bro. J.D. McDonald officiating. Burial followed in Sells Cemetery on the Ozone Road. 
Mrs. Stover passed from this life on Monday, July 29, from the Cookeville Regional Medical Center. She worked for many years feeding the many children of the Overton County School System. 
She was a member of the Antioch Church of Christ. She loved her children, grandchildren, and great-grandchildren very much. 
Mrs. Stover enjoyed flowers of all kinds and gardening. She enjoyed cooking for her family, going to church and reading.
Born October 9, 1924 in Pickett County, she was the daughter of the late Arnold and Agnes Sells Smith. 
In addition to her parents, she was preceded in death by her husband Cecil Stover; 2 grandsons, Eric Stover and Bryan Stover; 4 sisters, Christene Daniel, Inogene Smith, Ruth Kennedy, and Juanita Rainwater; and 3 brothers, Charles Smith, Ray Smith, and Ralph Smith.
Survivors include her 5 sons, Robert Stover and wife Lillian of Houston, TX, Ron Stover and wife Jean of Rogers, AR, Rick Stover of Franklin, Ray Stover and wife Pam of Monroe, and Russell Stover and wife Gina; 3 daughters, Reba Johnson and husband Aaron of Rickman, Ruby Jenkins and husband Johnny of Monroe, and Rhonda Walker and husband Eric of Morrison; 20 grandchildren; 26 great-grandchildren; a great-great-grandchild; a sister, Frances Smith of Livingston; and a host of nieces and nephews.
Special care provided by Livingston Funeral Home.                                        (C)