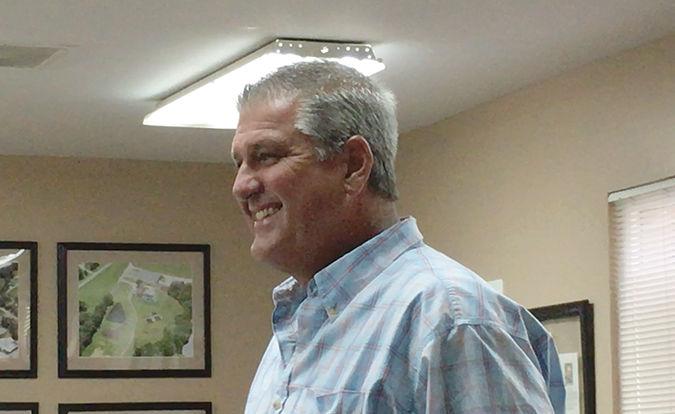 Kristian Mansell is now the Building Inspector for the Town of Livingston to replace the retiring Darius Sims. He was hired during the Monday, June 3 regular monthly meeting of Livingston Mayor and Board of Aldermen.
Mayor Curtis Hayes said, "We had a committee together that interviewed; some supervisors were part of it."
He said four candidates applied for the position, and Mansell was the one recommended to be hired.
Alderman David Langford made the motion to hire Mansell, and Alderman Ronald Dishman seconded. On the vote, Aldermen Langford, Dishman, Chris Speck, Ken Dodson, and Vice Mayor Bill Winningham voted aye. Alderman Kelly Coleman was absent.
Mayor Hayes asked, "Mr. Mansell do you accept the position of Building Inspector for the City of Livingston, with a salary of $40,000?"
Mansell replied, "Yes, sir."
"Welcome aboard," Mayor Hayes said.
Second reading of Ordinance 2019-5-1 concerning property maintenance codes regulating junkyards was considered.
A public hearing on the ordinance was held immediately before the night's business meeting and Wayne Huckeby of Wayne's Customs had spoken to the City Council to make clear that his business and other wrecker services are not operating junkyards. He informed the aldermen that they do not own the vehicles they have towed in, so they cannot remove them until they have been legally released to do so.
"Trust me, when I pick one up, I'd love to get paid for it the next day, get it out of my hair, but it does not work that way," Huckeby said.
Alderman Dodson made a motion to approve the ordinance, and Alderman Speck seconded. On the vote, Aldermen Dodson, Speck, and Vice Mayor Winningham voted yes, and Aldermen Dishman and Langford voted no.
Purchase of a police car from Missouri Highway Patrol in the amount of $16,950 from the Drug Fund was approved.
A rule change was made for Livingston's Farmers Market.
Bridget Bennett explained that in the past, a Farmers Market manager would collect the $3 fee for setting up at the market, and that the manager would keep half of the money. This year, the fee is to be paid at City Hall, with the city keeping all of the money.
Alderman Dishman made the motion to approve that change, and Alderman Speck seconded. All aldermen voted to approve the change.
A T-hangar lease agreement for Johnny Coleman at Livingston Municipal Airport was approved. The lease agreement allows for Coleman to make improvements to the hangar in exchange for the lease, which would be the equivalent of $500 per month due to the size of the hangar, and to not exceed $10,000.
Ray Evans gave an update on grants that have been requested through Downtown Revitalization.
Before the meeting adjourned, Mayor Hayes announced that a called meeting to consider the first reading of the budget will be held at 5:30 p.m. Thursday, June 6.