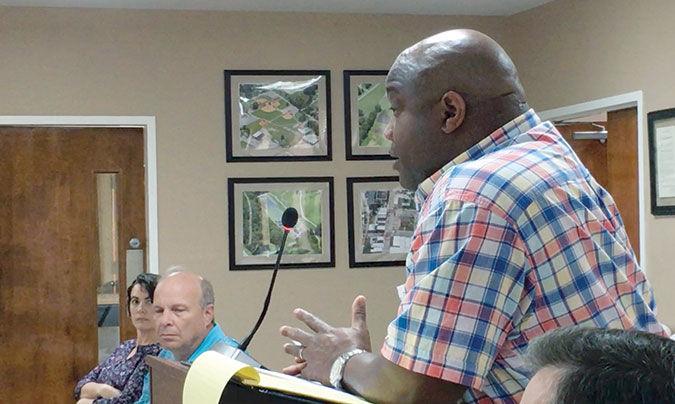 Livingston Board of Mayor and Aldermen held a called meeting Monday, June 10 for the purpose of considering the Town of Livingston proposed budget for 2019-2020.
"There is no property tax increase for the fiscal year 2019-2020," Mayor Curtis Hayes said at the beginning of the meeting.
He then announced a 10% water rate increase, "due to the new water line and sewer rehab that we have going to Hilham."
He said the Hilham project is now more likely to cost in the range of $3.5 million, of which the city has already taken a loan for $1.8 million.
Mayor Hayes then began to go over each page of the proposed budget, and answered questions the aldermen had about certain items.
He pointed out, "The pay scale is in effect here for all city employees."
As he went further into the budget, Mayor Hayes reminded everyone that this is a projected budget.
When he got to the water and sewer, he said, "The minimum bills will not change. So, anyone that is using the minimum, if you're using the minimum amount of water, it's just not going to change."
He said the utility districts will see an increase.
On the gas rates, Mayor Hayes explained that where currently the rate charged to customers is $5/MCF over cost for inside city limits customers and $5.50/MCF over cost for outside city customers, the natural gas rate will increase beginning in July 2019 to $5.50/MCD over cost for inside city customers and $6/MCF for outside city customers.
"I'm proud to tell you that when we had the major gas blow down in Smith County, our prices did not spike."
He praised Centerpoint and Tennessee Regulatory Authority for keeping the cost from going up.
Mayor Hayes then concluded, saying, "That's your budget. I think it's a good budget. It's balanced. It's got some conservativism in there. I think we will get more revenues than what we're anticipating, especially in the general fund.
"I think this answers the call of city employees asking for help, and this if for your approval tonight."
Alderman Ken Dodson made the motion to approve the budget, and Alderman Kelly Coleman seconded. On the vote, Aldermen Ronald Dishman, Dodson, Chris Speck, and Coleman voted yes. Aldermen David Langford and Bill Winningham were absent.
A public hearing and a called meeting for the second reading on the budget will be held at 5 p.m. Tuesday, June 25.