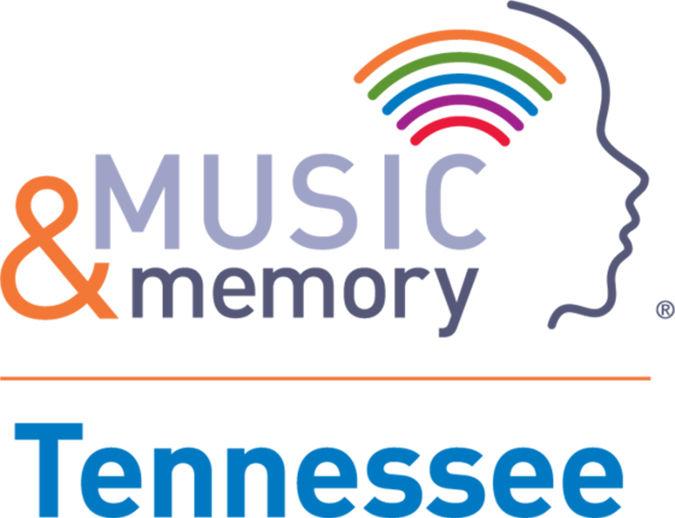 Tennessee Arts Commission has been awarded Civil Monetary Penalty funding by Tennessee Department of Health and Centers for Medicare and Medicaid Services to implement a $1 million Music & Memory Tennessee program in 147 nursing home facilities across the state.
Tennessee Arts Commission, in partnership with Tennessee Commission on Aging and Disability, Tennessee Health Care Association, Music and Memory, Inc., Alzheimer's Association, Alzheimer's Tennessee, Volunteer Tennessee, and the Country Music Hall of Fame and Museum will offer Music & Memory Tennessee to a minimum of 2,205 residents including those suffering with dementia or Alzheimer's in 147 of 322 skilled nursing homes statewide.
Launched February 1, 2019, this award is a 3-year nursing home therapeutic initiative to improve clinical outcomes and quality of life through music for nursing home residents across Tennessee.
"Tennessee is the soundtrack of America and that music enriches our lives, so we are especially happy for the opportunity to award this grant for Music & Memory Tennessee and excited to work with our partners on this innovative approach to improve the lives of those living with dementia," said Tennessee Department of Health Commissioner John Dreyzehner, MD, MPH.
Tennessee Department of Health facilitates redistribution of collected nursing home civil monetary penalties through a Request for Application process to improve the quality of life and quality of care of nursing home residents. For more information visit www.tn.gov/health/health-program-areas/nursing-home-civil-monetary-penalty--cmp--quality-improvement-program.html.
Tennessee Arts Commission Executive Director Anne Pope said, "Tennessee is a music state. There is no better place to use the healing power of music through this proven method to benefit nursing home residents across this state. Any nursing home interested in implementing Music & Memory Tennessee should contact us."
Integrating personalized music into a resident's activities has been proven to enhance engagement and socialization, heighten the resident's ability to communicate, increase calmness, and decrease agitation. These positive effects lead to reduced reliance on antipsychotic, anti-anxiety and anti-depressive medications, fewer falls and less resistance to care, greater staff efficiencies and reduced cost, and more meaningful interaction.
Jim Shulman, executive director of TN Commission on Aging and Disability, said, "Music & Memory Tennessee will help preserve the dignity of residents and help reconnect them with their families, friends and caregivers."
Delivered on iPods and other digital devices, musical favorites tap deep memories not lost to dementia, enabling them to feel like themselves again, to converse, socialize, and be present.
Jesse Samples, executive director for Tennessee Health Care Association, said, "We are thrilled to be a partner and to support this innovative program in Tennessee nursing homes"
Nursing homes interested in participating in Music & Memory Tennessee should contact Kim Johnson, director of Arts Access for Tennessee Arts Commission at (615) 532-9797 or email to kim.johnson@tn.gov. More information about Music & Memory Tennessee can be found at musicandmemorytn.org.
Tennessee Arts Commission is the state's arts agency whose mission is to cultivate the arts for the benefit of Tennesseans and their communities. Each year, the Commission invests in arts and cultural activities for more than 700 nonprofits, schools, and local governments across all 95 counties .
Music and Memory is a non-profit organization that creates personalized music playlists for individuals in nursing homes and other long-term care organizations, who suffer from a wide range of cognitive and physical challenges, to find renewed meaning and connection in their lives through music-triggered memories. As of August 2017, Music & Memory has been implemented by more than 4,500 healthcare organizations in the United States and has been adopted as state policy in 22 states.