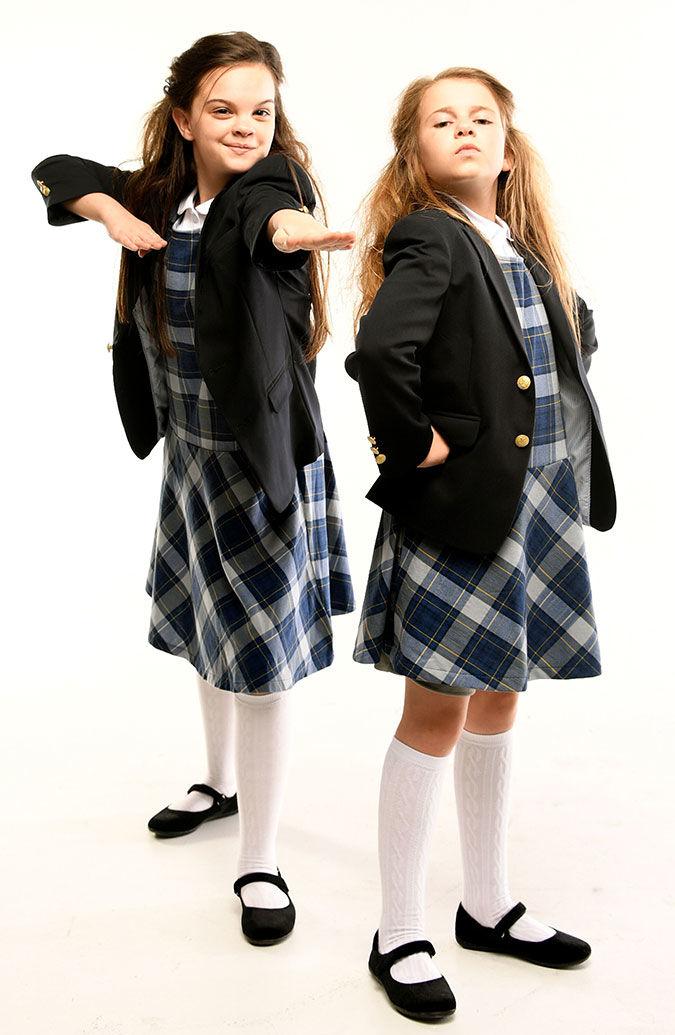 Beginning Friday, June 14 at 7:30 p.m., audiences can revel in the exuberance of childhood and the power of imagination as Cumberland County Playhouse presents Roald Dahl's "Matilda The Musical".
"It is a dream to bring this whimsical, heartwarming, magical show to life on our stage," said Director Jess Griffin. "Matilda is the perfect family musical, sure to enchant audiences of all ages with its high energy numbers, sharp wit, and empowering message of daring to stand up for what's right."
A story of a girl who dreams of a better life, this musical features inventive songs delivered by a company of seasoned Playhouse professionals and a group of multi-talented rising young stars.
Matilda (Kyra Crosby) is a girl of astonishing wit and intelligence. Unloved by her parents (Britt Hancock and Leila Jones) and ignored by her brother (Cory Clark), she bonds with a kind-hearted librarian (Weslie Webster) and her schoolteacher, the loveable Miss Honey (Larren Woodward), over the course of her first school term.
Matilda's school life isn't completely smooth sailing, though: the school's headmistress, Miss Trunchbull (Jason Ross), hates children and delights in dreaming up new punishments for students who disobey the rules.
Matilda's classmates are played by Maggie Cook, Madelyn Hedrick, Luke Patton, Kylan Ritchie, Luke Smith, Tori Smith, Shelton Tison, Kendall Walker, and Altair Zentgraf.
But even in the face of Miss Trunchbull's seemingly unstoppable villainy, Matilda's courage and cleverness save the day and teach her fellow students that everyone has the power to change their story.
Music director for Matilda is Ron Murphy; the show's choreographer is Leila Jones.
"Matilda The Musical", rated PG, runs through August 18. Tickets can be purchased online at ccplayhouse.com or by calling the Playhouse Box Office at 931-484-5000.
All CCP productions are made possible through sponsor support, with additional support provided by Tennessee Arts Commission, Playhouse media sponsor The Crossville Chronicle, and Playhouse Season Partners Plateau Pediatrics and Tim and Susan Tewalt.
Cumberland County Playhouse is located at 221 Tennessee Avenue in Crossville.