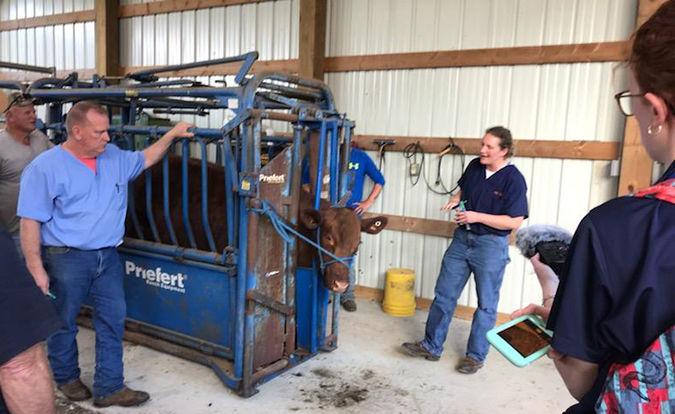 by Jason Garrett, UT Extension Agent
Overton and Putnam Counties UT Extension offices recently combined to conduct a Herd Health Field Day at Charles Curtis' Double C Shorthorn Farm in Rickman Monday, May 6.
Participants learned proper cattle vaccination practices, types of medicines used, and squeeze chute selection. Dr. Tiffany Krantz, DVM, was the class presenter.
For any information on cattle management or any other agricultural topics please contact Jason at Overton Extension at 823-2735.
UT Extension offers equal opportunities in programs and employment.