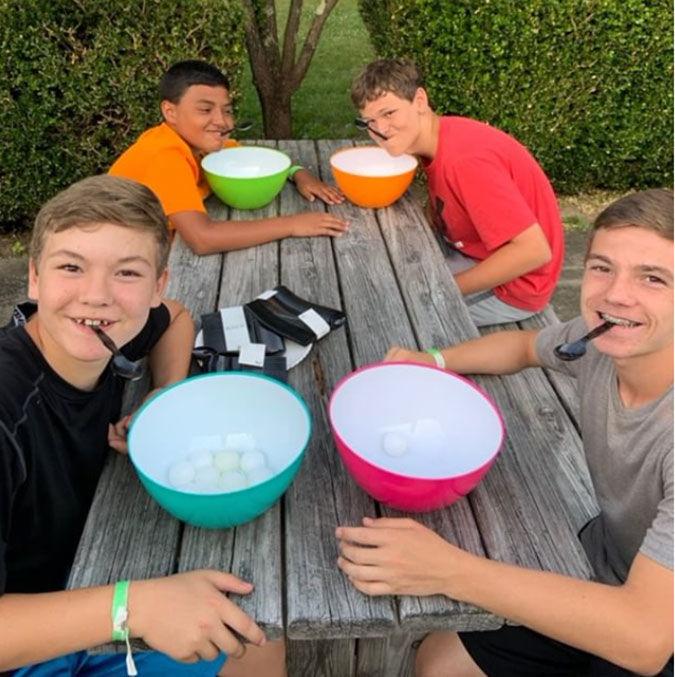 4-H News by Nicole Marrero, UT Extension Agent
Several youth in Overton County recently attended Junior High Camp this past month: Rickman members - Addison Huddleston, Carter Bowman, Zachary Lewis, Trevor Brown, and Tucker Pendergrass; home school member - Aidan Mullinix; Allons Elementary School member - Troy Vaughn; Hilham member - Ava Carr; and Wilson Elementary School members - Katelyn Burke and LeeAnna Maxwell; and teen leader Logan Cantrell of Livingston Academy.
Junior High Camp is for 7th and 8th graders across the state of TN to experience 4-H in a new way at the Clyde York 4-H Center in Crossville.
Each year they plan trips, outside educators to come do workshops with the youth, as well as enjoy the traditional 4-H Camp setting. Our youth had a wonderful time, many saying it was the best year of 4-H camp yet. Teen Leader Logan Cantrell texted the Extension Office on Thursday stating, "I don't want to come home yet." Aidan Mullinix told his family, "Junior Camp was great, but this was a great change with a lot of new things to try."
If you are interested in camps, conferences, and program activities, enrollment forms are now available at the UT Extension Overton Office located at 312 W. Broad Street, Livingston; open Monday through Friday: 7:30 a.m. to 4 p.m.